The Nigerian U-20 women's team, the Falconets, continued their impressive run in the WAFU B U-20 Women's Championship with another dominant performance, this time against Togo. The match, which took place on matchday 2 at an electrifying Baba Yara Stadium in Kumasi, ended with a resounding 6-0 victory for Nigeria.
From the very beginning, the Falconets displayed their attacking prowess, leaving their Togolese counterparts struggling to contain their relentless pressure. Amina Bello led the charge with two goals in the 11th and 59th minutes, showcasing her clinical finishing skills. Flourish Sabastine also had an outstanding performance, netting goals in the 12th and 76th minutes. Esther Onyenezide added to the tally with a goal in the 30th minute, while Opeyemi Ajakaye sealed the victory with a goal in the 61st minute.
The Nigerian team's exceptional performance drew widespread praise from fans and experts alike. Social media platforms were flooded with reactions to the match, with many applauding the Falconets' remarkable display of skill, teamwork, and determination. The resounding victory has further solidified Nigeria's status as one of the favorites in the WAFU B Championship.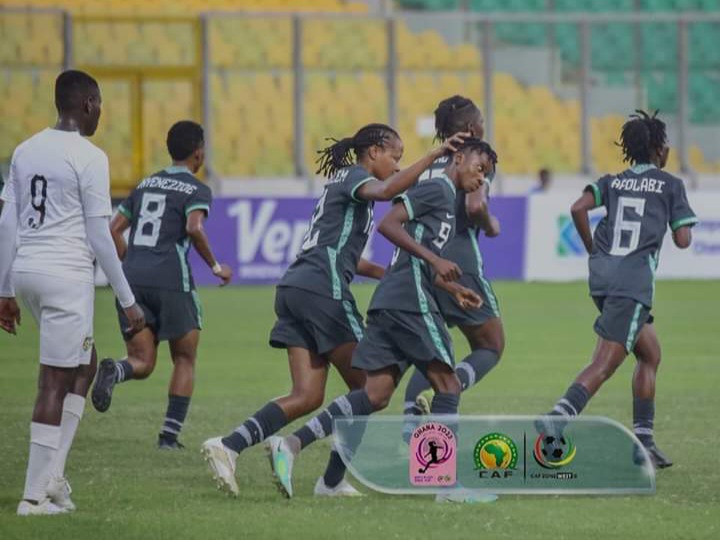 With two wins in two games, the Falconets have sent a strong message to their rivals. Their devastating attacking prowess and defensive solidity have made them the team to watch in the tournament. The players' ability to convert chances into goals and maintain their composure under pressure has been commendable.
As the tournament progresses, all eyes will be on the Falconets, who have made a powerful statement with their emphatic victories. The team's confidence will be sky-high as they look ahead to their next match in the WAFU B Championship. Meanwhile, Togo will aim to regroup and bounce back from this heavy defeat in their upcoming fixtures.
With such dominant performances, Nigeria's young women's team has captured the attention of football enthusiasts, and expectations for their success in the tournament continue to rise. The stage is set for an exciting and fiercely competitive WAFU B Championship, and the Falconets have firmly established themselves as the team to beat.
Comments made by Nigerians can be seen below.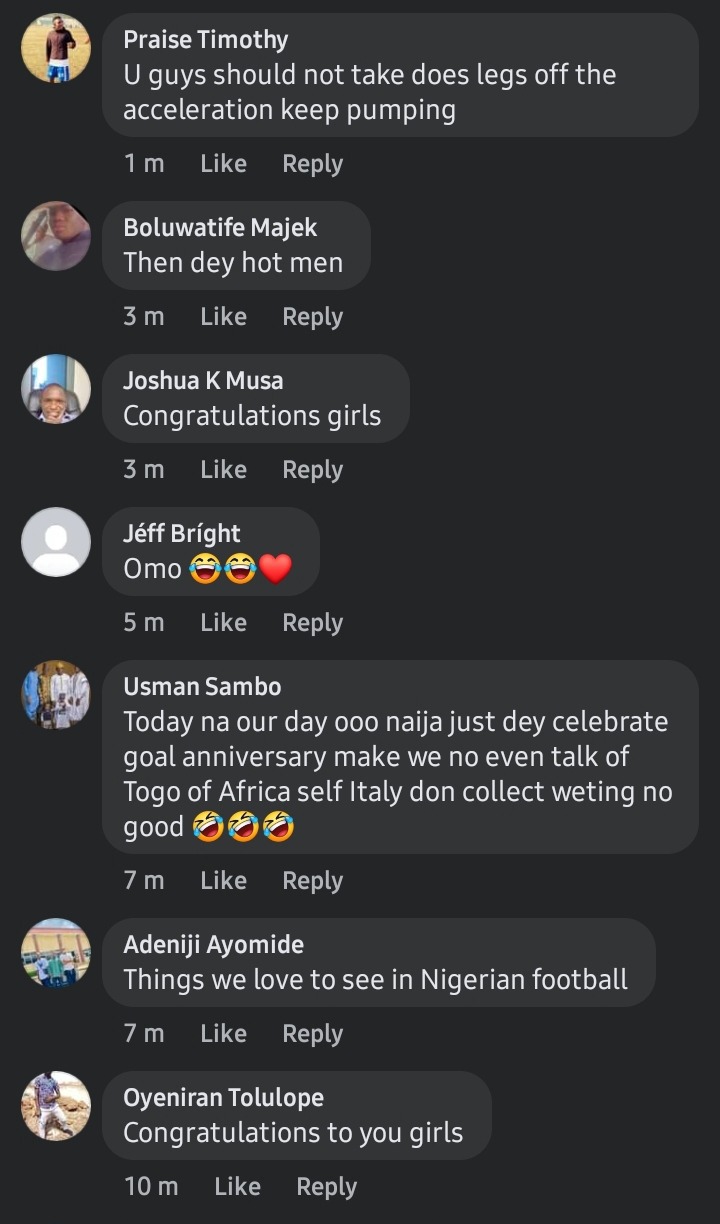 Content created and supplied by: RLupdates (via Opera
News )