In football, few managers have made as significant an impact as Pep Guardiola. With his tactical genius and unwavering commitment to playing beautiful, possession-based football, Guardiola has garnered immense success throughout his coaching career.
From his time at Barcelona to his current stint at Manchester City, Guardiola has nurtured and guided some of the finest talents in the game. Below are 11 of the best players coached by Pep Guardiola;
Honourable Mentions: 𝘋𝘢𝘷𝘪𝘥 𝘚𝘪𝘭𝘷𝘢, 𝘌𝘳𝘭𝘪𝘯𝘨 𝘏𝘢𝘢𝘭𝘢𝘯𝘥, 𝘈𝘳𝘫𝘦𝘯 𝘙𝘰𝘣𝘣𝘦𝘯, 𝘉𝘦𝘳𝘯𝘢𝘳𝘥𝘰 𝘚𝘪𝘭𝘷𝘢, 𝘟𝘢𝘷𝘪𝘏𝘦𝘳𝘯𝘢𝘯𝘥𝘦𝘻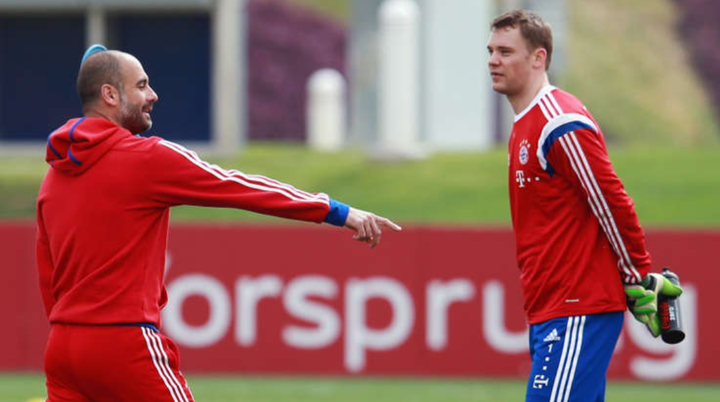 11. Manuel Neuer | Goalkeeper | Germany
Regarded as one of the finest goalkeepers of his generation, Manuel Neuer thrived under Guardiola's guidance at Bayern Munich. Neuer's ability to command his box, his exceptional shot-stopping skills, and his incredible distribution made him an integral part of Guardiola's possession-based style of play.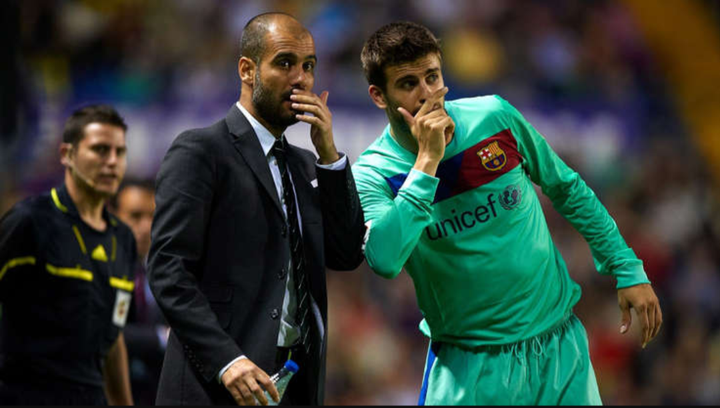 10. Gerard Piqué | Defender | Spain
Piqué's time under Guardiola at Barcelona saw him develop into a world-class centre-back. Known for his composure on the ball, astute positional sense, and strong leadership qualities, Piqué formed a formidable defensive partnership and played a pivotal role in Barcelona's success during Guardiola's reign.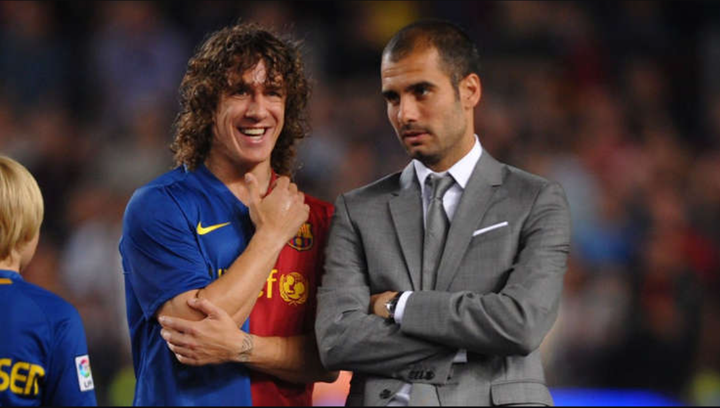 9. Carles Puyol | Defender | Spain
The embodiment of commitment and defensive excellence, Carles Puyol epitomized Guardiola's philosophy of relentless pressing and disciplined defending. Puyol's tenacity, aerial prowess, and unwavering determination made him indispensable in Guardiola's Barcelona side.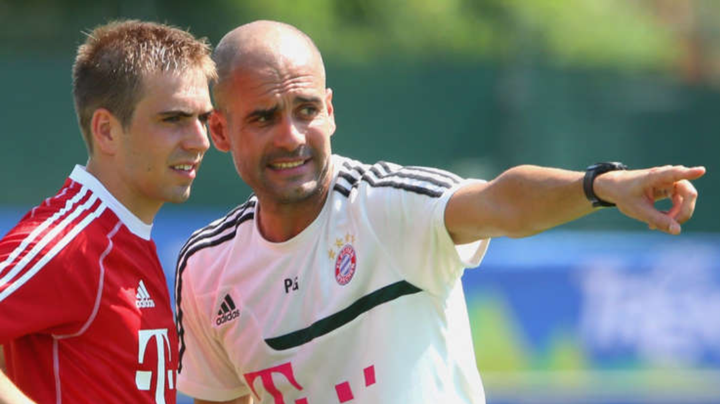 8. Philipp Lahm | Right-Back | Germany
A versatile and intelligent player, Philipp Lahm was a key component of Guardiola's tactical system. Whether deployed as a full-back or a holding midfielder, Lahm's exceptional reading of the game, precise passing, and impeccable positional play were instrumental in orchestrating Guardiola's intricate build-up play.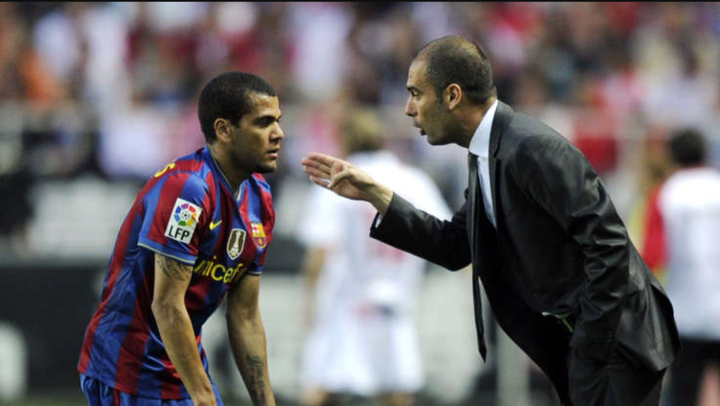 7. Dani Alves | Right-Back | Brazil
Known for his attacking flair and boundless energy, Dani Alves thrived under Guardiola's system at Barcelona. Alves's overlapping runs, pinpoint crosses, and defensive tenacity made him an integral part of Guardiola's high-pressing and possession-oriented style of play.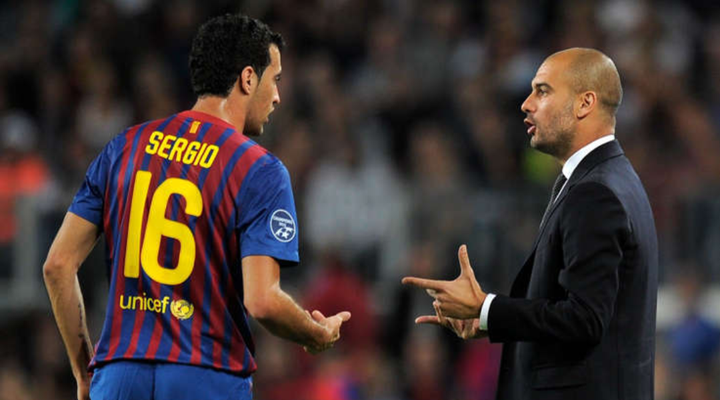 6. Sergio Busquets | Defensive Midfielder | Spain
Guardiola's trusted midfield anchor, Sergio Busquets, epitomized the importance of positional intelligence and effective ball distribution. Busquets's ability to break up opposition attacks, initiate quick transitions, and maintain control in midfield played a vital role in Barcelona's dominance during Guardiola's tenure.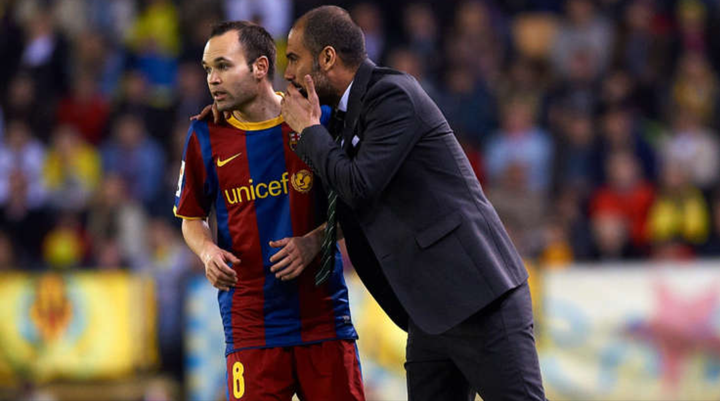 5. Andrés Iniesta | Attacking Midfielder | Spain
An artist on the ball, Andrés Iniesta mesmerized audiences with his close control, vision, and ability to dictate the tempo of matches. In Guardiola's system, Iniesta flourished as a creative force, combining his technical brilliance with intelligent movement to unlock defences and create scoring opportunities.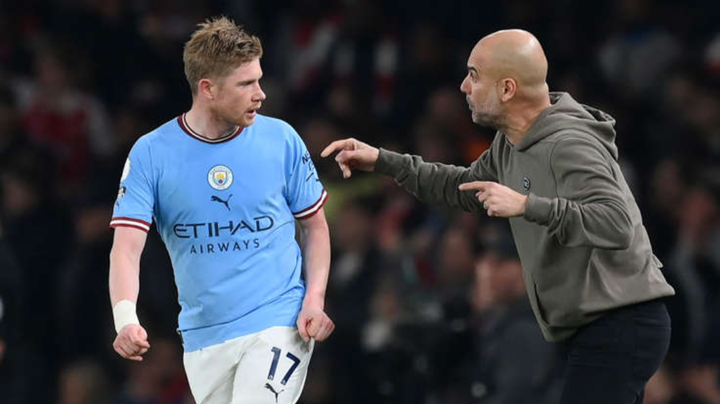 4. Kevin De Bruyne | Attacking Midfielder | Belgium
Under Guardiola's tutelage at Manchester City, De Bruyne became one of the world's most complete midfielders. Known for his exceptional passing range, precise crosses, and powerful shooting, De Bruyne's ability to dictate play and deliver match-winning performances elevated Guardiola's City to new heights.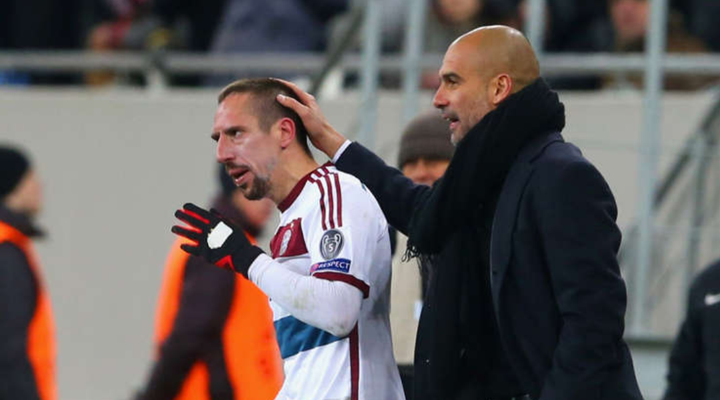 3. Franck Ribery | Winger | France
Guardiola's arrival at Bayern Munich revitalized Franck Ribery, as the French winger displayed immense flair, pace, and creativity on the field. Ribery's dribbling skills, intelligent runs, and eye for goal made him a constant threat and an integral part of Guardiola's attacking machinery.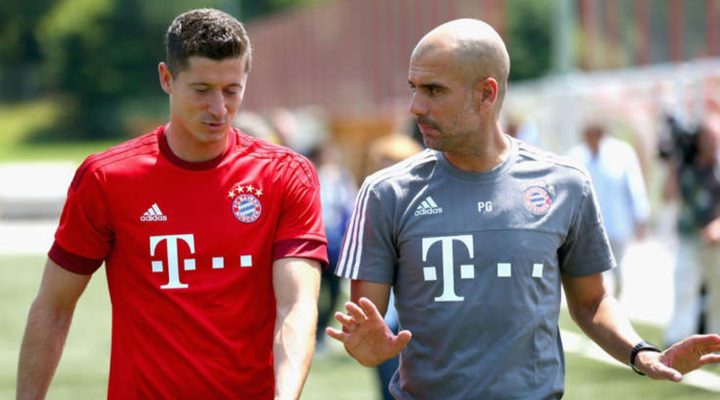 2. Robert Lewandowski | Striker | Poland
Guardiola's influence on Robert Lewandowski during their time at Bayern Munich was profound. The Polish striker honed his predatory instincts, positioning, and link-up play under Guardiola, emerging as one of the world's most lethal goal scorers in Bundesliga history.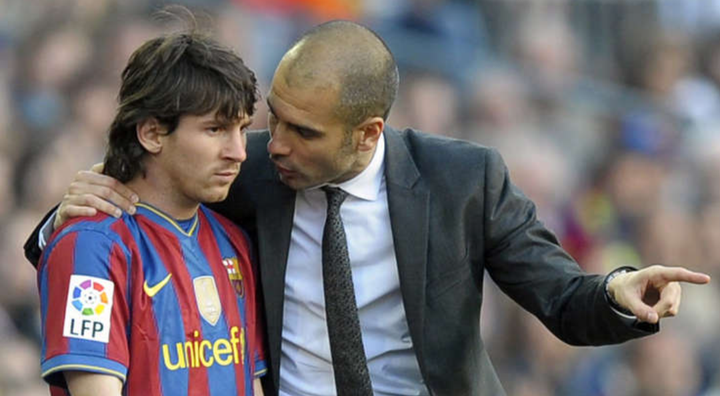 1. Lionel Messi | Winger, Forward | Argentina
The jewel in Guardiola's coaching crown, Lionel Messi, reached unprecedented heights under the guidance of his mentor. Messi's incredible dribbling, clinical finishing, and unparalleled creativity made him the centrepiece of Guardiola's Barcelona, securing numerous titles and etching their names in football history.
Guardiola's ability to harness Messi's immense talent and provide him with a platform to shine cemented their status as one of the most successful coach-player partnerships in the sport's history.
𝗦𝗼𝘂𝗿𝗰𝗲: 𝘴𝘤𝘰𝘳𝘦90
Content created and supplied by: Vincent94 (via Opera
News )